Motosport.com – MX Gear, MX Parts, MX Tires and more online
Buying MX gear online: Motosport.com
80.00 Dhs Shipping Available . Orders over 1000.00 Dhs  Order now at Motosport.com
Motosport.com
Easy way to order your gear and send it to the GCC or UAE. Cost of shipping, customs and duty will be calculated instantly.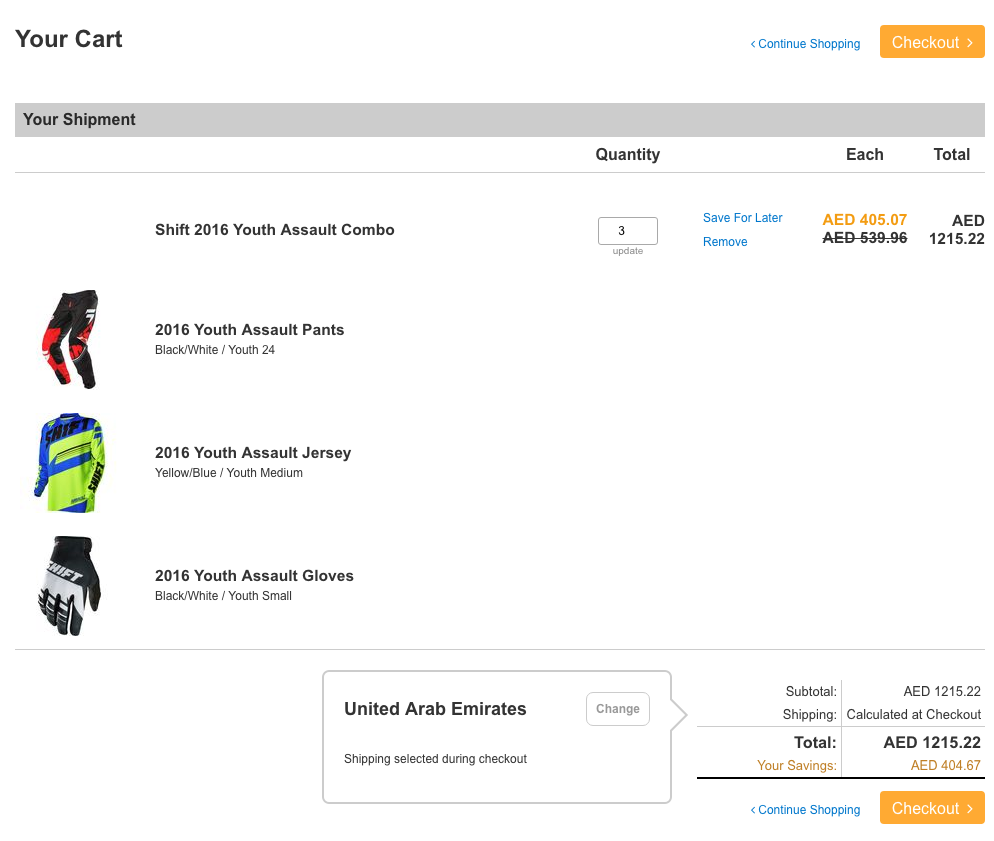 Easy ways to pay. Credit Card! 8 – 15 Days of shipping. Door to Door!  Order now at Motosport.com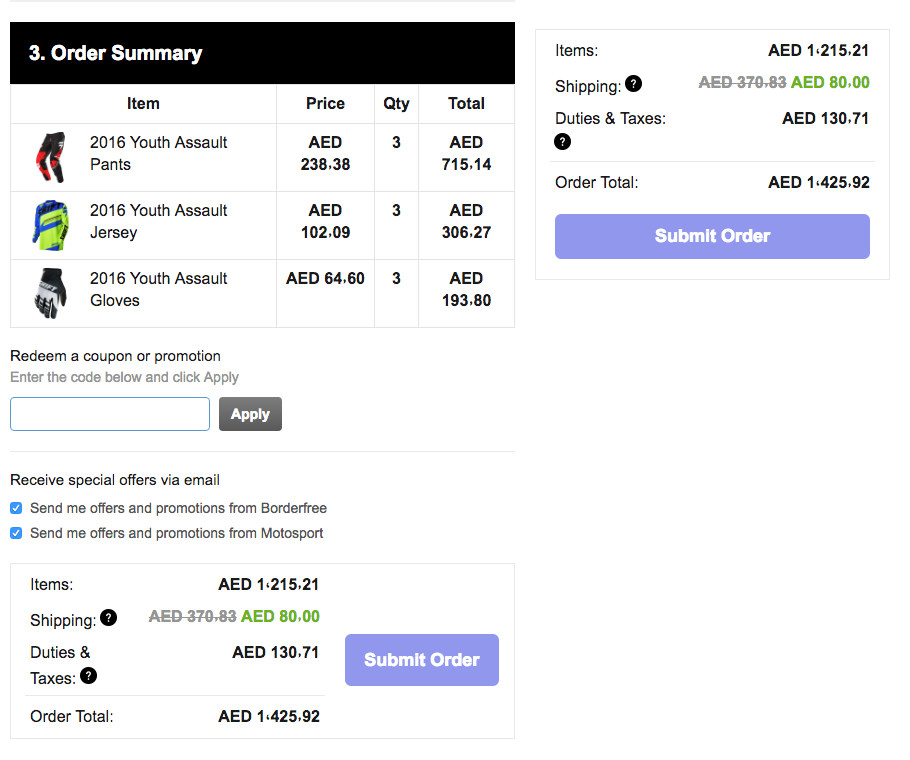 Check the clearance offers to save a lot of money when buying MX gear online. Buy over 1,000 Dhs and get shipping for as low as 80 Dhs to Dubai, Abu Dhabi or the rest of the GCC.
Order now at Motosport.com