Mohammed Balooshi – Born 1979
Mohammed Balooshi is the multiple motocross champion and rally athlet ( Redbull Athlet, KTM Rider ) from Dubai / United Arab Emirates.
He participates on the FIM Cross Country World Championship as well on championships throughout the GCC. He finished the Dakar Rally 3 times since 2012.
Mohammed is the owner of the MX Academy Dubai where he and his team of motocross professionals train clients from zero to hero.
Mohammed Balooshi is available for motocross coaching and consulting, marketing, TV / Film production and supervision of sports events worldwide.
From 2018 Kawasaki Liberty Rider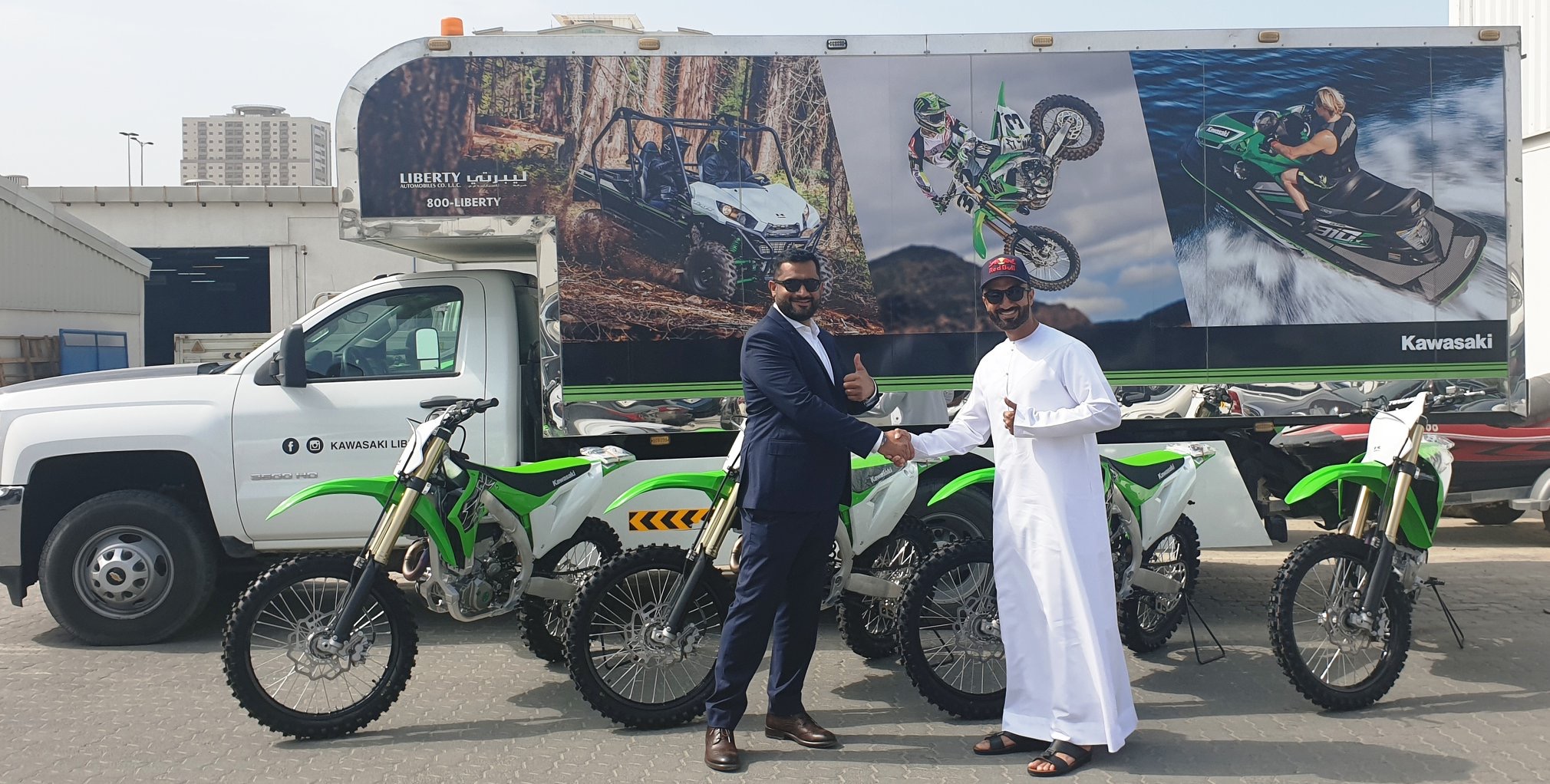 Until 2018 KTM UAE Rider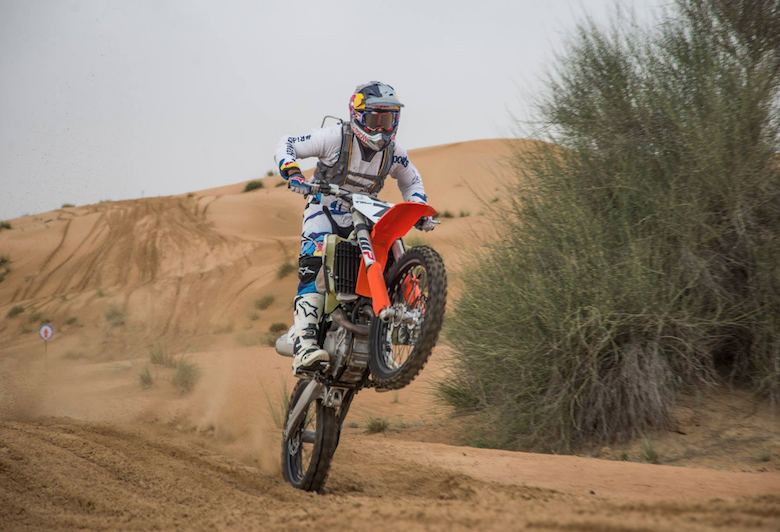 Mohammed Balooshi #7 at Emirates Desert Championchip 2017             (Picture : Greg Falski )
CAREER HIGHLIGHTS
Sponsors
Redbull, XDubai, GMC, Liberty, Kawasaki, Al Marakeb, Sports2, ATCUAE, Maximus Air, 2XU,G-Shock Watches
2019
1st Place UAE Baja Championship
1st Place Jordan Baja
1st Place Qassim Rally KSA
1st Place Mauritania Baja
1st Place Riyadh Rally KSA
1st Place Bahrain Motocross Championship
25th Place Dakar Rally Finisher
2018
3rd Place Emirates Desert Championchip
1st Place Dubai Baja International Rally
1st Place FIM Baja Worldcup
32nd Place Dakar Rally Finisher
2017
1st Place Emirates Desert Championchip
7th Place Overall: Abu Dhabi Desert Challenge Abu Dhabi, UAE
8th Place: Sealine Cross Country Rally Qatar
2016
Bahrain MX Champion
Qatar Intl. Endurocross Champion ( E2 ) – QMMF
2nd Place – Emirates Desert Championchip
4th Place Overall: Abu Dhabi Desert Challenge Abu Dhabi, UAE
2015
Bahrain MX Champion
2nd Place – Emirates Desert Championchip
3rd Place: Pharaons Rally – Motorbikes
6th Place Overall: Abu Dhabi Desert Challenge Abu Dhabi, UAE
10th Place: Sealine Cross Country Rally Qatar
2012
Dakar Rally Competitor
2010
1st Place: Tunisia Arab Championship
Repeating the previous year's success
2009
Middle East MX Champion
2009 – 2013
5 x Arab MX Champion
2009
1st Place: Egypt Arab Championship
2003 – 2008
9 x UAE based titles
2003
Award: Best UAE Motocross Rider
Mohammed Balooshi in Liwa, UAE with CNN
MBC Action: "Try to catch him"
Mohammed Balooshi – "It made me the man who I am today."
Mohammed Balooshi: National Day Event / MX – Academy at DMX Dubai
Mohammed Balooshi – "Flying the Flag"
Mohammed Balooshi – Motocross Track Set Up in Sri Lanka
Pictures and Videos: Redbullkontentpool
Mohammed Balooshi – Sony Action Cam Shooting
PICKED UP FOR YOU
PRODUCTS IN THE SAME CATEGORY
HQ: Dubai, UAE