Mario Apel – Born 1978  "30 years of travel experiences"
Born in East – Germany ( Berlin ) is the Director of Offroad.ae and MX – Academy Dubai.
He is a passionate long distance enduro rider and likes motocross since joining MX – Academy Dubai a lot. First contact with the intensive enduro sport has got Mario Apel from the German Armed Forces / Bundeswehr.
He has participated 1997 on a three weeks special military training with enduro / motocross bikes.
Mario Apel works as travel manager in Berlin and is available for TV / Film productions, business development, travel management, marketing and sports events worldwide.

Yasser Sureimi ( Djibouti Motocross Club ) and Mario Apel at MX – Academy Dubai
Career Highlights and Travel Background
Languages:
German, English, Turkish, Spanish, Russian, Arabic (beginner)
Destinations Log:
Germany, Austria, Switzerland, Turkey, U.S.A. and Hawaii, Australia, New Zealand, Malaysia, Thailand, Oman, U.A.E., Qatar, Morocco, Jordan, Syria, Bulgaria, Romania, Hungary, Czech Republic, Slovakia, Spain, Poland, Mexico, Guatemala, Belize, Costa Rica, Nicaragua, Honduras, Moscow, Tallinn, Ljubljana, France, Portugal, Singapore, Shanghai, Toronto, Venice, Greece

Most Visits:
Eastern Europe 1980 – 2018 @ 50 + times
MENA 2000 – 2018 @ 38 times – 52 weeks
U.S.A. 1996 – 2011 @ 7 times – 17 weeks
Turkey 1995 – 2014 @ 18 times – 34 weeks
Mexico / Central America 1998 – 2007 @ 5 times – 22 weeks
Australia / New Zealand 2004 – 2011 @ 3 times – 49 weeks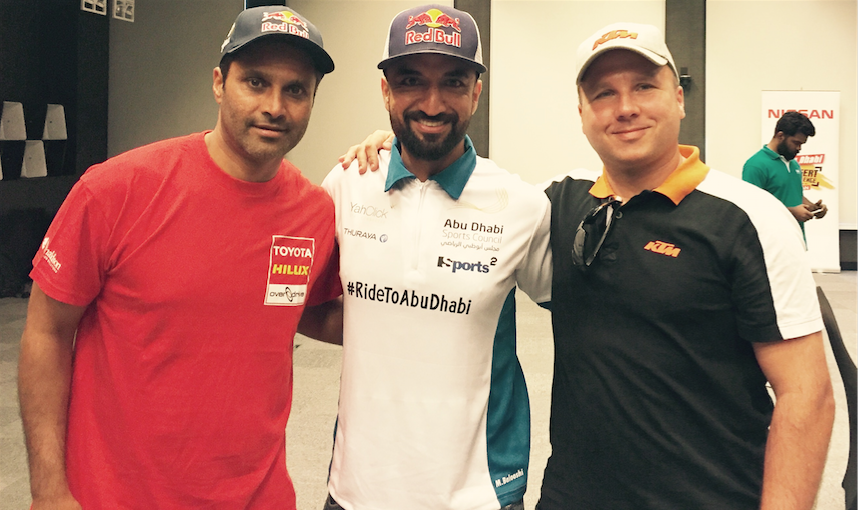 Nasser Al-Attiyah, Mohammed Al Balooshi and Mario Apel at Abu Dhabi Desert Challenge 2016 Press Conference
Employment overview:
2005 – Entrepreneur
2004 – Kea Campers Australia, Sydney – Australia
2004 – Maui – Britz Campers ( THL ), Melbourne – Australia
2004 – Profitravel Pty. Ltd., Sydney – Australia
1998 – 2004 – STA Travel GmbH, Berlin – Germany
1997 – Bundeswehr / German Armed Forces, Germany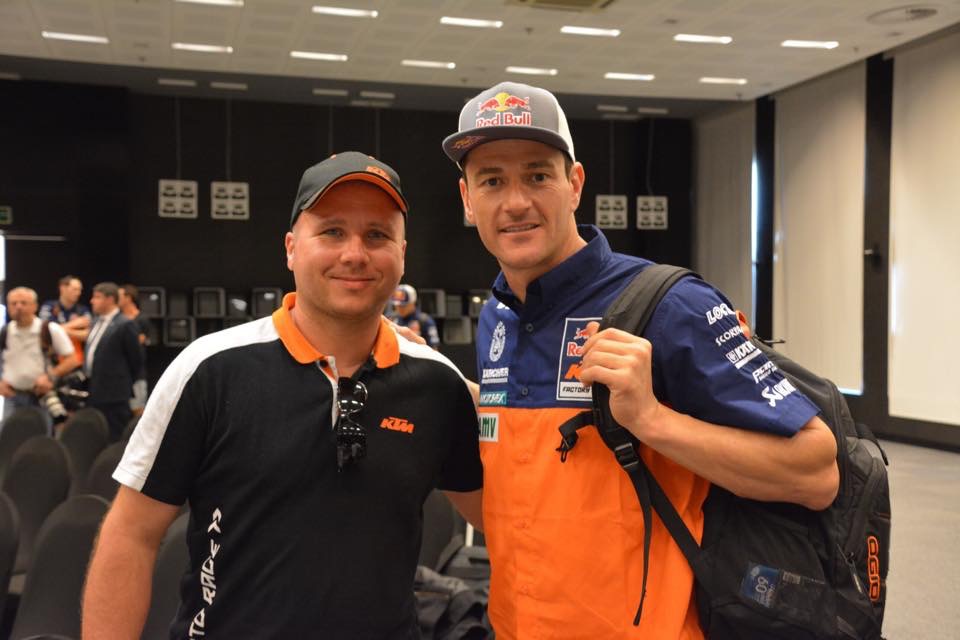 Mario Apel and Marc Coma at Abu Dhabi Desert Challenge 2015 Press Conference
PICKED UP FOR YOU
PRODUCTS IN THE SAME CATEGORY
Home: Berlin, GER - Worldwide Available